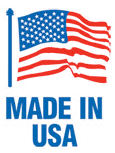 We carry genuine OEM replacement Ultraviolet lamps and UV bulbs for nearly every manufacturer of an air or water filtering and purification system that utilizes an Ultraviolet UV lamp or bulb as a purification, disinfection and sanitizing feature.

Our replacement Ultraviolet UV Water and Air Purifier / Sanitizer Germicidal UV Bulbs & Lamps are manufactured in the USA. Our UV Lamps and Bulbs ARE NOT the manufactured in China less expensive (NON OEM) replacement bulbs you will often find offered by a number of Internet UV bulb retailers. Our UV bulbs and ultraviolet replacement lamps are OEM (original equipment manufacturer) and are delivered to you via FREE Ground Shipping to any of the Continental U.S. States.

Most OEM UV Lamp / Bulb retail prices start at approximately $125 plus shipping - OUR PRICE for your OEM Replacement UV Lamp $119.25* - Includes FREE Ground Shipping** in the Continental U.S.A.
*Currently a small number of our nearly 2,000 replacement lamps are priced higher than our base of $119.25 due to higher costs and/or unique sealed system with an included connectors and/or quartz sleeve - Any replacement bulbs priced above our $119.25 base price, are clearly marked with their special pricing. Free Continental U.S. Ground Shipping still applies.
We carry GENUINE OEM replacement UV Bulbs & Lamps for almost all makes and models (over 70 manufacturers) of UV Water Purifiers & Ultraviolet Light Sanitizers and UV Air Purifiers & Ultraviolet Light Sanitizers.
INTERNATIONAL SHIPPING AVAILABLE ON ALL OUR WATER SYSTEMS & REPLACEMENT PARTS
CALL US DIRECT WITH QUESTIONS OR ADDITIONAL INFORMATION & ORDERING -
TOLL FREE: 1.800.738.1750 or DIRECT 561.660.3250
View the Ultraviolet product manufacturers list below to find your replacement UV bulb / UV lamp. ALL our replacement Ultraviolet bulbs and lamps are OEM products.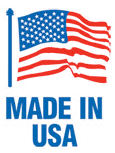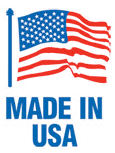 Click on the manufacturers name below to view their page with available replacement UV bulb list with online ordering
ALL Prices include FREE Ground Shipping** in the Continental U.S.
---
Additional UV Water Sanitizer Products & Water Treatment Systems:
[ Up ] [ Whole House UV Water Disinfection w/ Filter Systems ] [ UV Dynamics UV Water Purifiers ] [ Luminor UV ] [ MINIPURE UV ] [ MIGHTY*PURE UV ] [ SANITRON UV ] [ VIQUA UV Water Purifiers ] [ Crystal Quest UV Water Purifiers ] [ INFINITY UV ] [ Tank Master UV ] [ MEGATRON UV ] [ Ultraviolet Water Sanitizer w/ Filters - 70+ Systems ] [ UV Water Disinfection FAQ ] [ UV Germicidal Info ] [ Replacement UV Bulbs AND UV Lamps ]
View All Our Water Filtering Products & Water Treatment Systems:
[ Home ] [ Whole House Water Treatment Systems - NO UV ] [ ALL Whole House & Well Water / Rain Water Filters w/ UV Water Treatment Systems ] [ Whole House Water Filters w/ UV Water Purifiers ] [ Mini-Rack ALL-IN-ONE Combo Filters & UV Water Sanitizers ] [ Purest Filters Whole House Cartridge Systems ] [ Arsenic Whole House Systems ] [ Nitrate Whole House Systems ] [ Chlorine Whole House Systems ] [ Fluoride Whole House Systems ] [ Iron Out Whole House Systems ] [ Water Softeners ] [ NO Salt Water Softeners ] [ Reverse Osmosis Filters - Whole House & Under Sink ] [ Ultraviolet Water Purifiers - 170+ Units ]

Sales Hours:
Monday - Friday: 9:00AM to 8:00PM EST
Saturday: 9:00AM to 5:00PM EST
Sunday: 10:00AM to 4:00PM EST
Service and Repair:
Monday - Friday: 9:00AM to 8:00PM EST
TOLL FREE: 1.800.738.1750 or DIRECT 561.660.3250