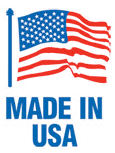 MIGHTY PURE Ultraviolet Water Purifiers and Water Sanitizers utilize germicidal ultraviolet lamps that produce short wave radiation lethal to bacteria, viruses and other microorganisms present in water such as coliform, E coli, Giardia, Staphylococcus, algae, mold and much more without the use of heat or any chemicals.
Click HERE to view list of Microorganisms disinfected by UV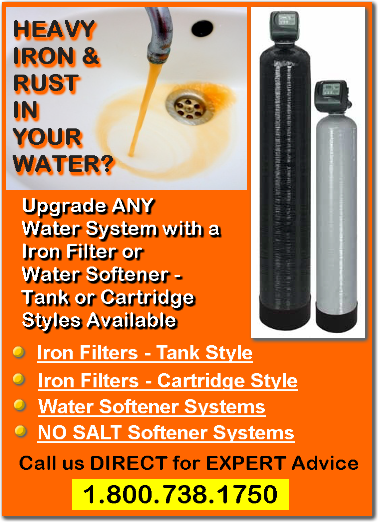 Economical and safe, the MIGHTYPURE Ultraviolet Water Purifiers & UV Water Sanitizers offer rapid water treatment without the use of heat or dangerous chemicals - often for the lowest cost available by any means.
NO CHEMICALS, NO HEAT - No chance for chemical taste in your water, No overdosing or build-up of chemicals or corrosion of plumbing due to added chemicals in your water.
The MIGHTY PURE UV water sanitizers are available for 110/120V or 220V current.
Click HERE for UV Water Disinfection FAQs
MIGHTY PURE UV Water Sanitizers Features Include:
• 3 to 20 gallons per minute [gpm] = 180 to 1200 gallons per hour [gph]
• Potable & high purity water applications
• Type 316 Stainless Steel, electropolished and passivated
• Easy-Off Retainer Cap for effortless lamp change
• Drain Plug for in place drainage of the purifier
• Sight port to view germicidal lamp operation
• UL Approved Ballast
• Built on Ballast housing for ease of installation
• ALL MIGHTY PURE UV water sanitizers are available for 110/120V or 220V electrical outlets, also available for 12vDC & some units also 24vDC
• 3 MIGHTY PURE UV Water Sanitizer systems (listed below) are NSF Certified

The MIGHTY PURE UV Water Sanitizers shown above from left to right:
MIGHTY PURE MP49C - MP36C - MP22A and MP16A
SCROLL DOWN or click to view a MIGHTY PURE Ultraviolet article listed below:
► Advantages of the MIGHTY PURE UV Water Purifiers
► Principle of Operation
► Specifications for the MIGHTY PURE Models
► MIGHTY PURE Installation & Maintenance
► MIGHTY PURE Special Features
► UV Lamp Data