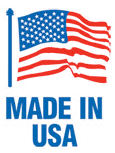 We carry genuine OEM replacement Ultraviolet lamps and UV bulbs for nearly every manufacturer of an air or water filtering and purification system that utilizes an Ultraviolet UV lamp or bulb as a purification and sanitizing feature.

Our replacement Ultraviolet UV Water and Air Purifier / Sanitizer Germicidal UV Bulbs & Lamps are manufactured in the USA. Our UV Lamps and Bulbs ARE NOT the manufactured in China less expensive replacement bulbs you will often find offered by a number of Internet UV bulb retailers. Our UV bulbs and lamps are OEM (original equipment manufacturer) and are delivered to you via FREE Ground Shipping** in the Continental U.S.

Most OEM UV Lamp / Bulb retail prices start at approximately $125 + shipping - OUR PRICE for your OEM Replacement UV Lamp $119.25* - Includes FREE Ground Shipping** in the Continental U.S.A.
*Currently 2 replacement bulbs offered below are priced higher due to higher cost prices - Any replacement bulb priced above our $119.25 price, are clearly marked with their special pricing. Free Continental U.S. Ground Shipping still applies.
INTERNATIONAL SHIPPING IS AVAILABLE ON ALL OF OUR WATER SYSTEMS & REPLACEMENT PARTS
CALL US DIRECT WITH QUESTIONS OR FOR ADDITIONAL INFORMATION AND ORDERING - 1.561.660.3250
Ideal Horizons UV Bulbs & UV Lamps
Replacement Lamps
Model No. / Part No.
Lamp
Part No.
*Price
Order
Watts*
Length
2001
17
384 mm
05-1346-R
11002
75
1554 mm
05-1337-R
11003
41
843 mm
05-1341-R
11004
75
1554 mm
05-1337-R
11010
55
1148 mm
05-1381-R
12002
32
692 mm
05-1352-R
12003
41
843 mm
05-1343-R
12008
41
843 mm
05-1343-R
12013
55
1148 mm
05-1334-R
12026
17
382 mm
05-1340-R
22001
14
287 mm
05-1098-R
22002
21
436 mm
05-1097-R
22003
25
436 mm
05-1107-R
22004
30
893 mm
05-1106-R
22005
38
793 mm
05-1116-R
22006
17
357 mm
05-0159-R
22015
10
212 mm
05-1400-R
22023
17
357 mm
05-0159-R
22031
110
1149 mm
05-1311-R

$280.00

41003
14
287 mm
05-1366-R
41004
16
330 mm
05-0203-R
41005
17
357 mm
05-1380-R
41007
22
450 mm
05-0011-R
41010
39
810 mm
05-0148-R
41016
31
650 mm
05-1522-R
42002
14
287 mm
05-1366-R
42003
17
357 mm
05-1380-R
42005
22
450 mm
05-0010-R
42012
39
810 mm
05-0176-R
42016
21
436 mm
05-1370-R
42019
41
843 mm
05-1382-R
42022
22
463 mm
05-1523-R
42047
16
330 mm
05-0201-R
42051
18
406 mm
05-0614
42052
38
793 mm
05-1024-R
42053
34
650 mm
05-1522-R
4-CUV
17
357 mm
05-1380-R
6-CUV
17
357 mm
05-1380-R
CR-7
17
357 mm
05-1380-R
CS-25
22
450 mm
05-0011-R
IH-1
14
287 mm
05-1098-R
IH-2
14
287 mm
05-1098-R
IH-4
17
357 mm
05-1380-R
IH-5
32
692 mm
05-1352-R
IH-8
14
287 mm
05-1098-R
IH-25
21
436 mm
05-1097-R
IH-40
38
793 mm
05-1116-R
IH40387
84
875mm
05-0631

$139.00

IV-8
14
287 mm
05-1098-R
IV-25
21
436 mm
05-1097-R
*Approximate (Wattage is lamp watts only and does not include ballast loss.)
Replacement Lamps
Model No. / Part No.
Lamp
Part No.
Order
Watts*
Length
IV-40
38
793 mm
05-1116-R
LBR-4
14
287 mm
05-1366-R
LBR-6
17
357 mm
05-1380-R
LBR-8
17
357 mm
05-1380-R
LBR-12
22
450 mm
05-0011-R
LBRE-6
17
357 mm
05-1380-R
LBRE-8
17
357 mm
05-1380-R
ME-4
16
330 mm
05-0203-R
ME-7
22
450 mm
05-0011-R
ME-10
22
450 mm
05-0011-R
MWE-6
16
330 mm
05-0203-R
MWE-10
22
450 mm
05-0011-R
RE-5
16
330 mm
05-0203-R
RE-8
16
330 mm
05-0203-R
RE-12
22
450 mm
05-0011-R
REH-8
16
330 mm
05-0201-R
SH-4
14
287 mm
05-1098-R
SH-7
21
436 mm
05-1097-R
SH-10
21
436 mm
05-1097-R
SH-15
41
843 mm
05-1343-R
SH-20
21
436 mm
05-1097-R
SHE15
41
843 mm
05-1343-R
SR-2
16.5
330 mm
05-0201-R
SR-3
16.5
330 mm
05-0201-R
SS-4
16
330 mm
05-0203-R
SS-7
22
450 mm
05-0011-R
SS-10
22
450 mm
05-0011-R
SS-15
31
650 mm
05-1522-R
SS-20
39
810 mm
05-0148-R
SSE-4
16
330 mm
05-0203-R
SSW-6
16
330 mm
05-0203-R
SSW-10
22
450 mm
05-0011-R
SSW-15
31
650 mm
05-1522-R
SSW-20
39
810 mm
05-0148-R
SSW-30
39
810 mm
05-0148-R
SSW-45
39
810 mm
05-0148-R
SSW-60
39
810 mm
05-0148-R
SSWE-6
16
330 mm
05-0203-R
SV-4
16
330 mm
05-0203-R
SV-6
16
330 mm
05-0203-R
SV-7
22
450 mm
05-0011-R
SV-10
22
450 mm
05-0011-R
SV-15
31
650 mm
05-1522-R
SV-20
39
810 mm
05-0148-R
SV-30
39
810 mm
05-0148-R
SV-45
39
810 mm
05-0148-R
SV-60
39
810 mm
05-0148-R
SVE-4
16
330 mm
05-0203-R
SVE-6
16
330 mm
05-0203-R
SVE-7
22
450 mm
05-0011-R
*Approximate (Wattage is lamp watts only and does not include ballast loss.)
4/21
Return to the Ultraviolet Bulb Replacement Home Page
Additional Replacement UV Bulb Manufacturers Pages:
[ Home ] [ Abatement Technologies ] [ Advanced UV, Inc ] [ American Ultraviolet ] [ Amilair (EZ Air Cleaners) ] [ Aprilaire (Research Products Corporation) ] [ Aqua-Pure Systems ] [ Aqua-Star ] [ Aqua Medic (Heli Max) ] [ Aqua Ultraviolet ] [ Aquafine ] [ Aqua Technique Systems ] [ Aquanetics ] [ Atlantic Ultraviolet ] [ Beckett ] [ BioLite ] [ BioZone ] [ Cal Pump ] [ Calutech Air Purifier ] [ Catfish Lighting ] [ Coral Life ] [ Crown Air Quality ] [ Culligan ] [ Cuno ] [ Delta Ultraviolet ] [ EcoQuest Fresh Air ] [ Emperor Aquatics ] [ Fischer & Porter ] [ Fish Mate ] [ General Electric ] [ Germ Guardian ] [ Glasco ] [ Hallett ] [ Hawaiian Marine ] [ Honeywell ] [ Hozelock Cyprio ] [ Ideal Horizons ] [ Laguna ] [ Lancaster Pump ] [ Lennox ] [ Life Flow ] [ Master Water ] [ Natures Quarters ] [ Neptune ] [ Osram Sylvania ] [ Pentek ] [ Philips Lighting ] [ PhotoScience Japan ] [ Pura ] [ Purely UV Products ] [ Rainbow Lifegard ] [ R-Can (Sterilight) ] [ Salcor UV ] [ Second Wind Air Purifier ] [ Sharper Image ] [ Siemens ] [ Sol-Air Systems ] [ Sterilaire ] [ Sunlight ] [ Tetra Pond ] [ Trojan Technologies ] [ Tropical Marine Center ] [ Ultra Dynamics ] [ UltraVation ] [ Ultraviolet Purification ] [ Ushio ] [ UV Dynamics ] [ UV Pure Technologies ] [ UV Technologies ] [ UV The Disinfector ] [ Water Master ] [ Wedeco ] [ Wyckomar ]




FREE Ground Shipping** offered with your purchase WITHIN the Continental U.S.
Quantity Discounts are always Available
If you require Shipping outside of the Continental U.S. - Contact Us directly for Additional Shipping Costs
---
Additional UV Water Sanitizer Products & Water Treatment Systems:
[ Home ] [ Whole House UV Water Disinfection w/ Filter Systems ] [ UV Dynamics UV Water Purifiers ] [ Luminor UV ] [ MINIPURE UV ] [ MIGHTY*PURE UV ] [ SANITRON UV ] [ VIQUA UV Water Purifiers ] [ Crystal Quest UV Water Purifiers ] [ INFINITY UV ] [ Tank Master UV ] [ MEGATRON UV ] [ Ultraviolet Water Sanitizer w/ Filters - 70+ Systems ] [ UV Water Disinfection FAQ ] [ UV Germicidal Info ] [ Replacement UV Bulbs AND UV Lamps ]

Sales Hours:
Monday - Friday: 9:00AM to 8:00PM EST
Saturday: 9:00AM to 5:00PM EST
Sunday: 10:00AM to 4:00PM EST
Service and Repair:
Monday - Friday: 9:00AM to 8:00PM EST
PHONE: 561.660.3250