4 GPM to 9 GPM
240 GPH to 540 GPH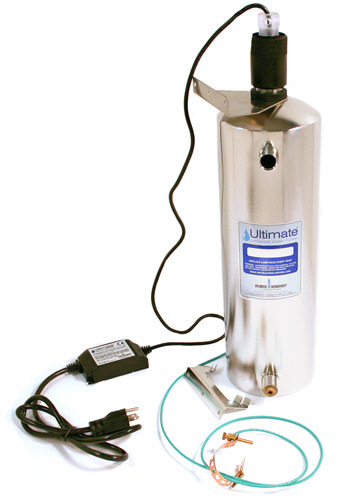 ULTIMATE ULTRAVIOLET WATER
PURIFIERS & SANITIZERS
SCROLL DOWN
TO ORDER

SCROLL DOWN TO ORDER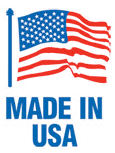 Our Ultimate Ultraviolet Water Purifiers utilize germicidal ultraviolet lamps that produce short-wave radiation that is lethal to bacteria, viruses and many other microorganisms. Ultraviolet water purification is a unique and rapid method of water disinfection without the use of heat or chemicals.

The ULTIMATE line of water purifiers are designed for an easy vertical installation allowing for connection in spaces that are too tight to accept a horizontal mount style UV water purifier. Several models are available to handle most small water requirements. Typical applications include homes, laboratories, water vending, etc.
Click HERE to view list of Microorganisms disinfected by UV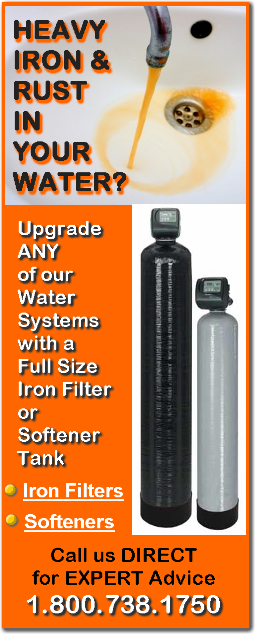 Stainless Steel Construction - Chamber and hardware are Type 304 stainless steel for dependable long life. Chamber is electropolished and passivated for an attractive finish and dependable service.

Fused Quartz Sleeve - Insures optimum lamp output at normal potable water temperatures.

Mounting Brackets - Includes a set of stainless steel type 304 mounting brackets used to mount unit in vertical position.

Flow Control Valve (Built In) - Limits water flow to the rated capacity through the Ultimate Ultraviolet Water Purifier.

Translucent Plug - Provides positive indication of germicidal lamp operation.

Ster-L-Ray Germicidal Ultraviolet Lamp - Germicidal ultraviolet lamp made exclusively for the Ultimate has an end-cap with Teflon coating on one end. Provides the utmost in quality output and longevity.

Surelite Electronic Ballast - Includes an LED that provides visual indication (Green and Red LED Indicators) of the germicidal ultraviolet lamp operation and an Audio Alarm that alerts the user to lamp failure.

Grounding Wire Kit - Attaches to the water purifier on one end and the other end to copper (or other metal) water pipe to ensure safety.

NO CHEMICALS, NO HEAT - No chance for chemical taste in your water, No overdosing or build-up of chemicals or corrosion of plumbing due to added chemicals in your water. Economical and safe water sanitizing.
Click HERE for UV Water Disinfection FAQs
ULTIMATE UV WATER SANITIZER Product Overview:
4 to 9 gallons per minute (240 to 540 gallons per hour)
Type 304 Stainless Steel chamber, electropolished and passivated
Utilizes germicidal ultraviolet (UV) lamps
Translucent Plug to view lamp operation
Fused Quartz Sleeve insures optimum lamp output
Lamp rated 10,000 hours, Teflon coated end cap
Electronic Ballast with Green/Red LED indicators
Flow Control Built-in to limit flow to rated capacity
Grounding Wire Kit to ensure safety
Includes Vertical Position Mounting Brackets
Includes STER-L-RAY Lamp and CRYSTAL CLEAR Quartz Sleeve

A Few Examples of ULTIMATE Ultraviolet Water Disinfection / Sanitizer Applications:
Point-of-use Installation, Whole House Water Purification

Well Water Disinfection, Water Cistern Sterilizers

Rural Water Systems, Fish Ponds, Koi Ponds

Water Gardens, Ornamental Ponds, Aquarium Water Disinfection

Contact us directly for assistance in choosing the appropriate UV water sanitizing unit for your application - We have over 170 units to choose from!.