Lake and Pond Water Treatment up to 4.5 Acres

Unit shown above with optional floor stand

Eco-Logic ULTRAVIOLET WATER PURIFIERS &
UV WATER SANITIZER SYSTEMS
Heavy Duty High Volume Commercial and Industrial
Lake and Pond Reclamation & Treatment Uses
Questions about our UV Water Sanitizers or Want to Build a Custom System?
Call us DIRECT 1-561-660-3250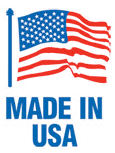 The Eco Logic Pond and Lake Reclamation and Water Treatment System combines ozonization and aeration to restore lakes and ponds to their natural beauty by controlling algae blooms and reducing aquatic weeds.
Click HERE to view list of Microorganisms disinfected by UV
Stainless Steel Construction - Type 304 polished stainless steel cabinet and access cover provide an attractive finish and lifetime corrosion resistant service.

Pressure Gauge - Rugged liquid filled air pressure gauge provides continuous confirmation that critical pressure values are within optimum limits.

Elapsed Time Indicator - Provides visual indication (in hours) of time that equipment is in service. This is useful in scheduling periodic maintenance.

Operation Indicators - Individual indicator lights provide visual indications to assist operator in monitoring specific system functions.

Flow Meter - Provides accurate real time readout showing volume of aeration mixture as it is delivered to the treated water.

Tamper Resistant - Units are secured with tamperproof screws to prevent unauthorized entry.

Key Lock Switches - Insures controlled operation in either on or off position by authorized personnel.

Particulate Filter - System cooling air is drawn through a washable electrostatic air filter. Filter is reinforced with an aluminum expanded retainer grid and rigid frame to insure years of service.

Eco-Logic Lake and Pond Treatment & Reclamation System Features Include:
Commercial use lake and pond treatment capacity up to 4.5 acres

Combines proven technology of aeration and ozonation, for lake and pond restoration

Effective in removing algae, aerating water & eliminating odors

Beautifies, oxygenates and revitalizes stagnant lakes and ponds

Chemical-free, non-toxic, safe for human and aquatic life

Low power consumption and minimal labor is required

Provides continuous treatment without operator attention

Polished stainless steel cabinet and access cover provides an attractive finish and lifetime corrosion resistant service.

Utilizes germicidal ultraviolet (uv) lamps

System cooling air is drawn through a permanent, washable electrostatic air filter.

Equipped with key lock switches which insure controlled operation in either on or off position by authorized personnel
Eco-Logic Lake & Pond Reclamation Systems
Please contact us directly for ordering - 1.561.660.3250

Eco-Logic
120v 50/60Hz
220-240v 50/60Hz
Model #

Price

Price
Model 4

$9,499.00

$9,899.00

Model 10

$12,318.00

$12,818.00

Model 17

$16,959.00

$17,859.00