UV Dynamics NSF 55 Certified Series of UV Water Sanitizers
8 GPM to 20 GPM
480 GPH to 1,200 GPH

UV Dynamics UVD8.40C Shown Above
UVD20.40C Shown Below

Home & Commercial use UV Water Purifiers with UV Lamp Monitor & Cooling Fan
4 Units to choose from - featured below
SCROLL DOWN TO ORDER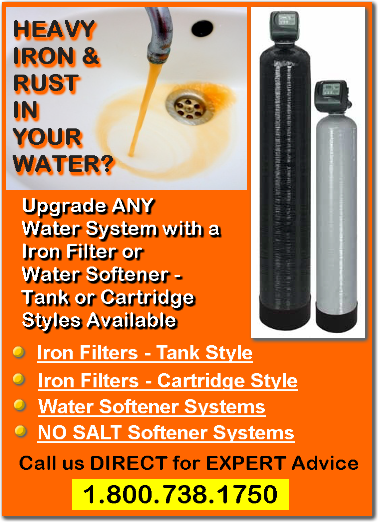 UV Dynamics Ultraviolet Water Purifiers and UV Water Disinfection Systems utilize germicidal ultraviolet lamps that produce short wave radiation lethal to bacteria, viruses, parasites and other microorganisms present in water such as coliform, E coli, Giardia, Staphylococcus, algae, mold and much more..

Click HERE to view list of Microorganisms disinfected by UV

With flow rates ranging from 8 to 20 gallons per minute, the monitored and fan cooled UV Dynamics NSF 55 Certified water disinfection series are suitable for use in small and large homes as well as small commercial and industrial installations. These UV water sanitizing units feature 40MJ disinfection.
The UV Dynamics NSF 55 Certified Series uses a proprietary extended cold spot lamp design along with an active temperature controlled cold spot cooling fan, resulting in improved lamp output maintenance during stagnant hot water conditions. The microprocessor controlled UV power source is designed for long life and includes both visual and audio lamp failure alarms as well as an annual lamp change timer. The leak resistant PTFE primary sensor probe body is resistant to leaks while the secondary quartz window is easily changed, immediately solving alarm conditions due to fouling.
Economical and safe, the UV Dynamics Ultraviolet Water Purifiers offer rapid water treatment without the use of heat or dangerous chemicals - often for the lowest cost available by any means. Reduces bacteria, viruses, protozoa and microorganisms by 99.99%
The UV Dynamics General Purpose UV Water Sanitizer & UV Water Purifiers Features Include:
• Water Purification from 8 to 20 gallons per minute [GPM] = 480 to 1,200 gallons per hour [GPH]
• Potable & high purity water point-of-use applications
• Passivated and polished 304 Stainless Steel reactor chambers manufactured from A249 pressure rated tube
• Advanced UV Detection System designed to minimize nuisance alarms

• UV sensor with leak resistant one piece PTFE primary probe body and easy to clean secondary window
• Active temperature controlled cold spot cooling fan
• Isolated solenoid drive
• UV level display displays UV dose in mJ/cmē as well as lamp life remaining and any current error codes
• UV bulb life of approximately 9,000 hours (approx. 375 days)
• Microprocessor controlled UV power source with audible and visible lamp failure alarms
• Annual UV lamp replacement reminder feature
• Domed quartz sleeve to simplify servicing
• No tools required for regular servicing
• Easy-service lamp connector
•
• QR codes enable access to quick reference maintenance guide via smart phones
• UV Dynamics EPA Registration # - EPA Est 089330-CAN-001.
Our UV Water Purifiers and UV Water Sanitizer Applications include:
Home and Business water disinfection
Well Water purification, sanitizing and disinfection
Surface Water disinfection
Municipal Water sanitizing
Food Service and Food Processing water purification uses
Hospitals, Healthcare and Clinics
Aquaculture
Pharmaceuticals
Hotels, Resorts, Campgrounds & Remote Areas
Water Bottlers and Beverage Bottlers
Laboratories
Marine and Aquarium uses
Agricultural and Farming water disinfection
Water Parks, Public Pools
and more...

UV Dynamics UV Water Purifier with Lamp Monitor & Cooling Fan - NSF55 Certified
Models with flow rates from 8 GPM up to 20 GPM (480 GPH to 1,200 GPH) - 40MJ Disinfection



UV Dynamics UVD8.40C shown above left / UVD20.40C shown above right
Click on ANY image above to view as a larger image slideshow gallery
UV Dynamics Model #
Flow Rate
(GPM*)
Dimensions
Port Size
(MNPT)
Electrical
Ship Wt. lbs.
Price
Order
Width
Height
Length
UVD8.40C
8 gpm
4"
6.5"
24.25"
3/4"
(Inlet is
FNPT)
110-120V
10

$1,403.00

Please call us DIRECT

for ordering of the UV Dynamics NSF UV units

TOLL FREE: 1.800.738.1750 or
DIRECT 561.660.3250

NSF UV End User Agreement - .pdf Click HERE to view, sign and send to us

UVD11.40C
11 gpm
4"
6.5"
32.5"
1"
110-120V
13

$1,490.00

UVD14.40C
14 gpm
4"
6.5"
39.75"
1"
110-120V
14

$1,597.00

UVD20.40C
20 gpm
4"
6.5"
50.5"
1"
110-120V
17

$1,779.00
NOTES: Flow rates are stated at 40mJ/cmē. External ballast and power cord are included.
*GPM - Gallons per Minute / *GPH - Gallons per Hour
5/21
ORDER UV Dynamics Replacement UV bulbs below - SCROLL DOWN